The Collision between MS Stockholm and Andrea Doria
Page 4


There is an extensive recount of the accident on Henrik Ljungström's and
Daniel Othfors' excellent website The Great Ocean Liners. Look up the Andrea Doria,
and don't miss the appendix at the end of the page.
The photos on this page have been contributed by Erik.
His father was a passenger on the Stockholm.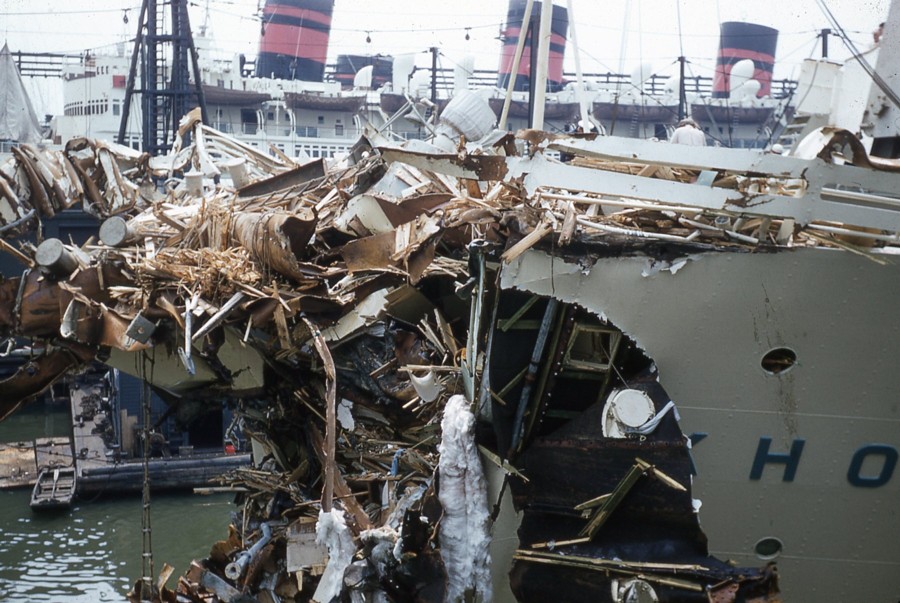 The bow of the Stockholm, docked in Manhattan.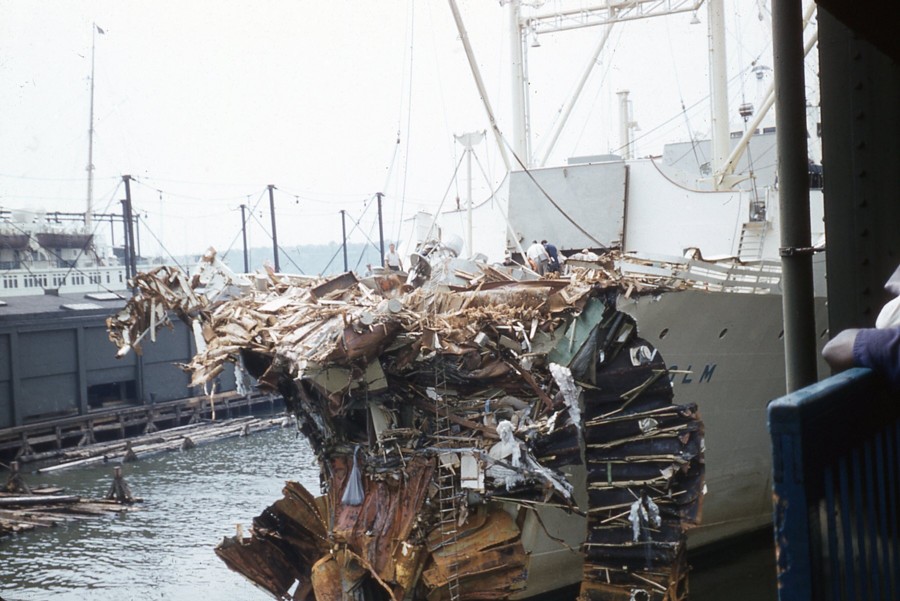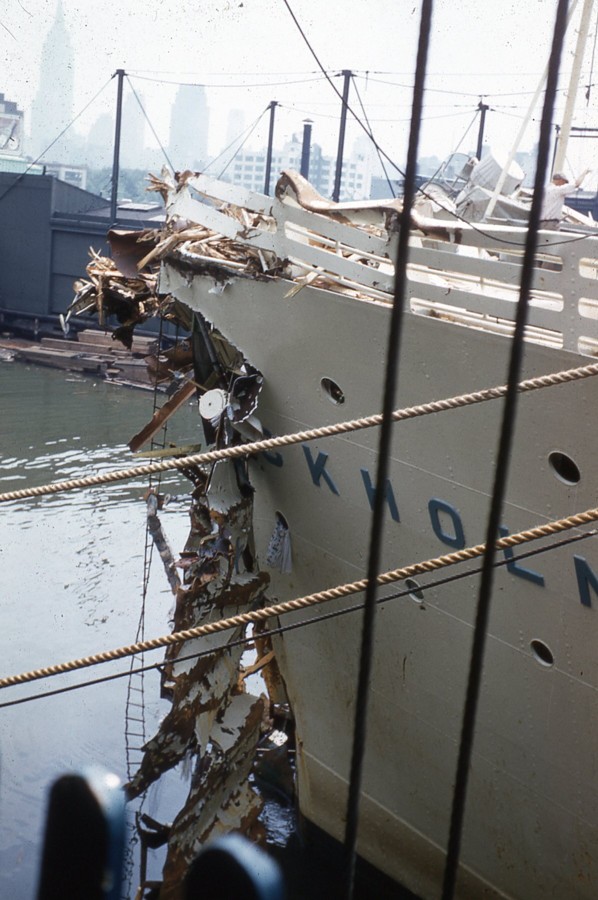 ---