The Kungsholm's Final Voyages
Under Swedish Flag
Page 3
Sven-Olof Svensson was a crew member on the Kungsholm,
during her final weeks under Swedish flag.
Please email us if you can identify persons whose names aren't noted below the pictures. If you recognize yourself or a relative, and in any way are offended by the picture being published, please send an email and the picture will be removed.
Sven-Olof Svensson mustered on the Kungsholm on August 30, 1975 at Hamilton Bermuda, as 3rd Engineer. The cruise continued north to Canada - Halifax and Quebec - and ended in NYC. This was the Kungsholm's last cruise under SAL's ownership. Most of the crew left the ship in New York. Then the Kungsholm set out on it's last Atlantic crossing, with Gothenburg as the presumed destination. On the second day at sea, it was announced that the ship was sailing to Wallsend, Newcastle.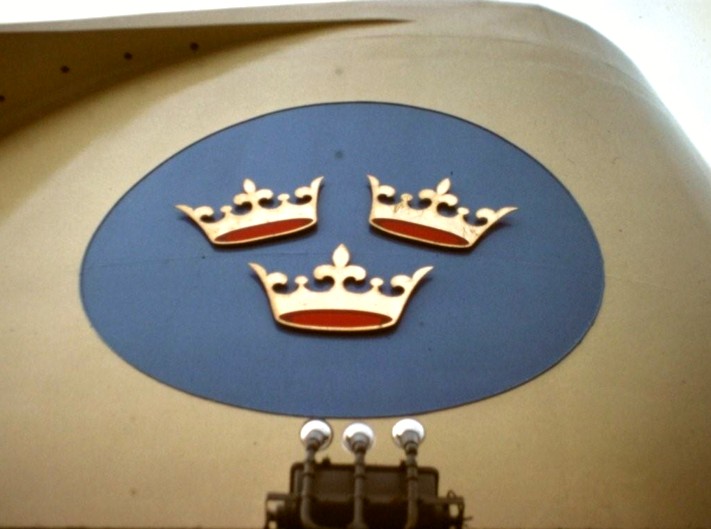 Soon just a memory.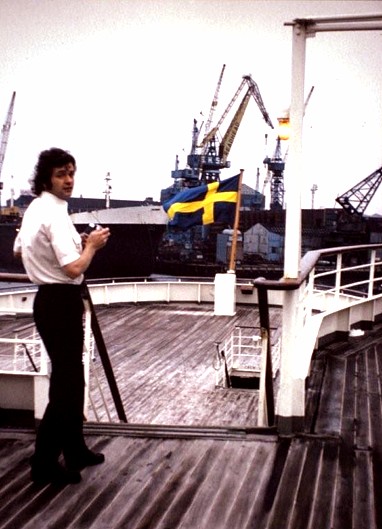 3rd Engineer Mats Andersson waiting for the exchange of flags.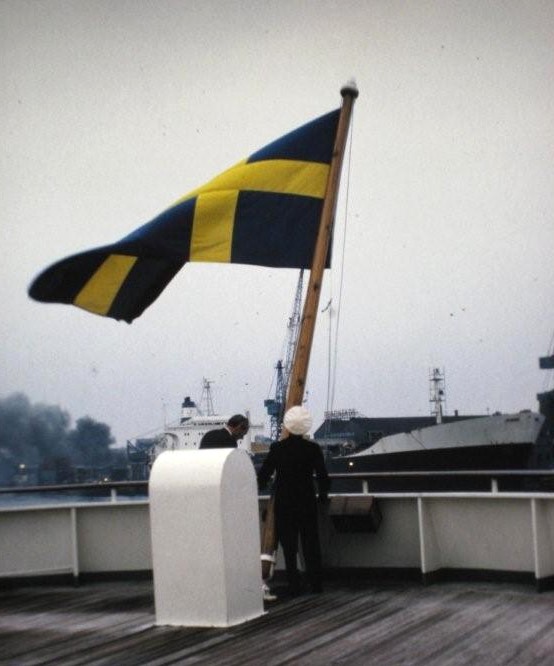 September 19, 1975.
Newcastle-upon-Tyne, UK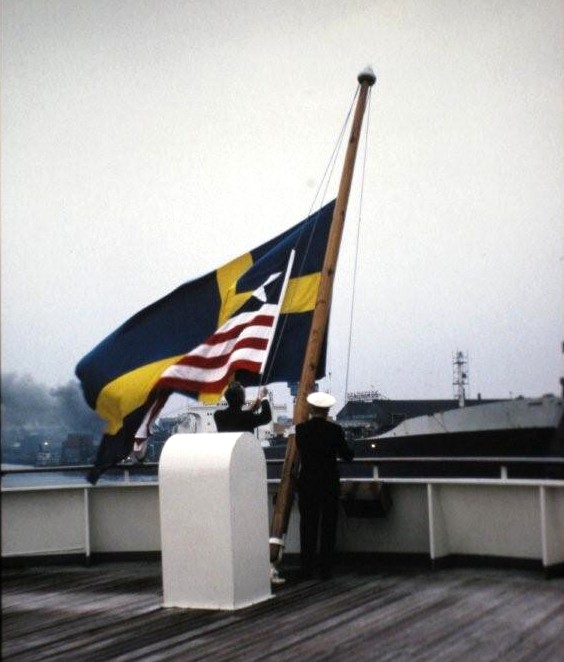 ---