Ingwar Gemzell and Rolf Mayer
Page 3
The following photos have been contributed by Ingwar Gemzell and Rolf G Mayer,
who served on the SAL ships from the 1950's until 1975. Ingwar Gemzell served
on the Stockholm, the Gripsholm, and the Kungsholm.
Read their story here.
Many thanks to Tommy Stark and Hans Gustafsson for assisting with this collection.

Please help us to identify the persons in the photos.
salship@yahoo.com.
Please email us if you can identify persons whose names aren't noted below the pictures. If you recognize yourself or a relative, and in any way are offended by the picture being published, please send an email and the picture will be removed.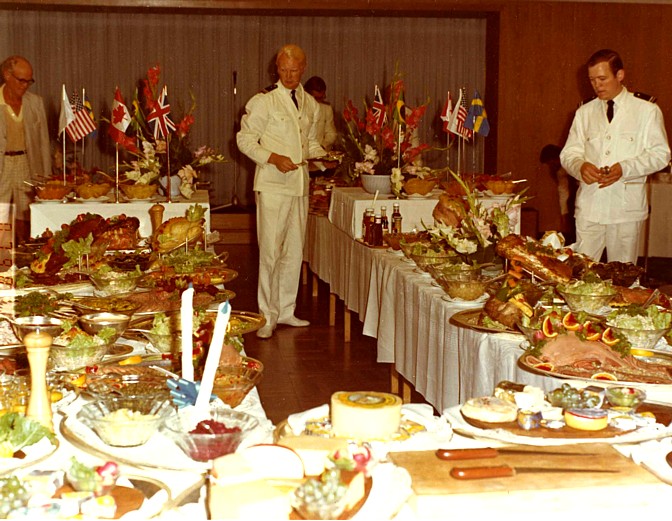 Smörgåsbord 1970 in the Main Lounge. Ingwar and Rolf making a final inspection.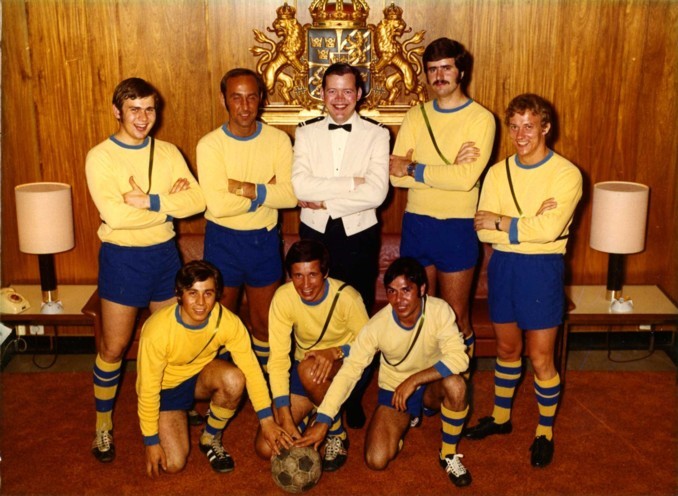 Kungsholm socker party setup 1971: Rolf G Mayer and deck waiters.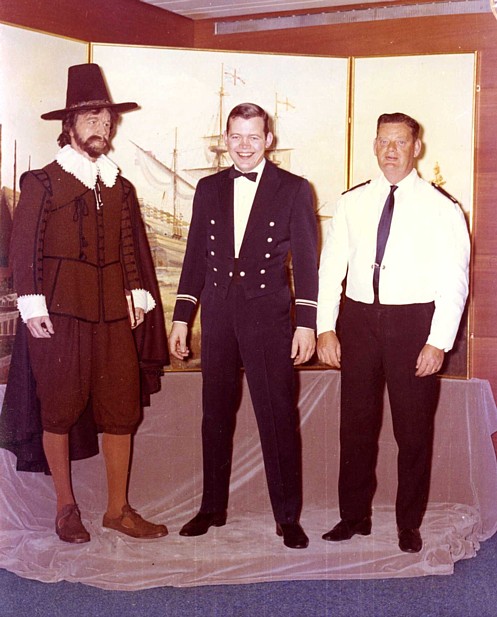 Mayflower cruise. Assistant chief steward Rolf G Mayer and bartender Leiland.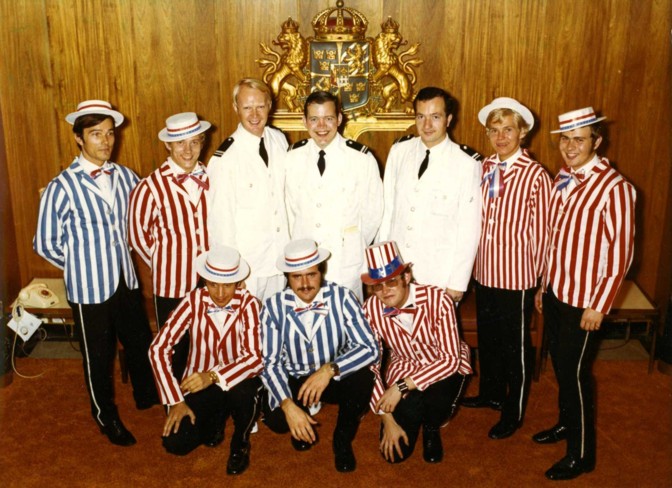 American beer party setup on the Kungsholm 1971. Ingwar Gemzell, Rolf Mayer, Grabner and colleagues.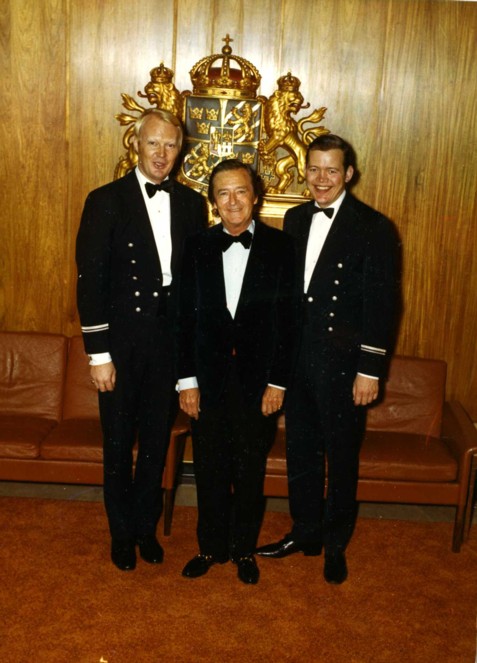 Ingwar and Rolf with Hawley Faber, multi-repeater passenger onboard SAL.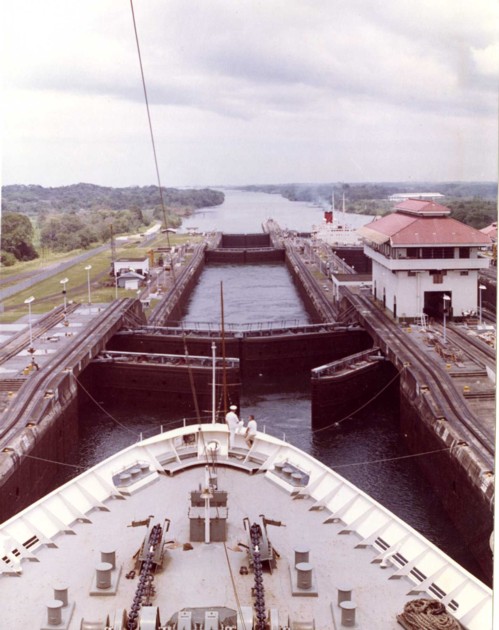 Kungsholm in the Panama canal 1970.