These pictures have been contributed by Hans "Hasse" Gustafsson,
who started as a potato peeler in 1971 and advanced to
deck waiter and bar steward in 1973/75.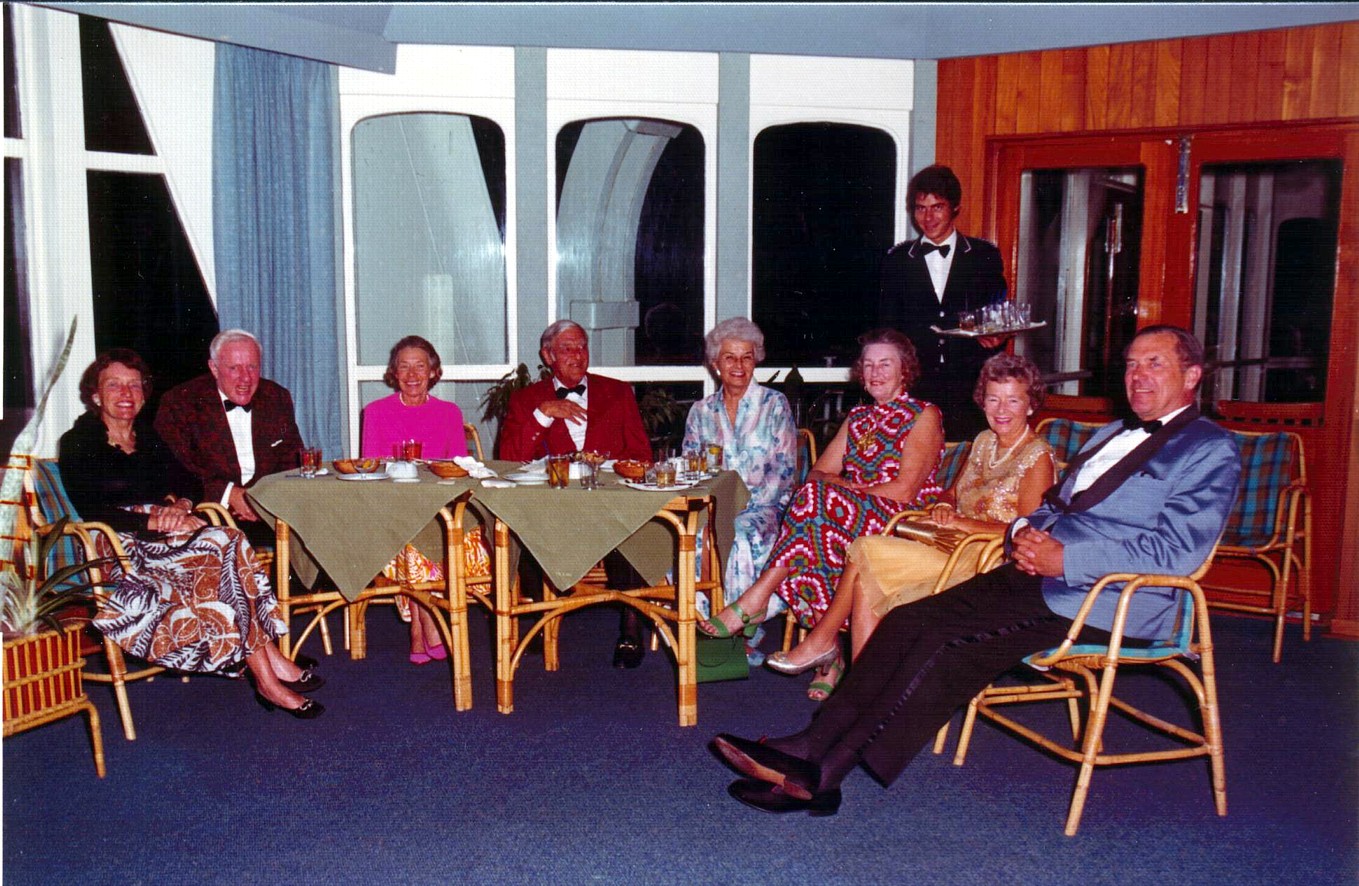 Evening cocktail at sea 1973 in the Starboard Forward Verandah Lounge. Deck waiter Hasse Gustafsson is taking the drink orders for a second round. In daytime, the table tops in this room could be flipped over to become card playing tables instead.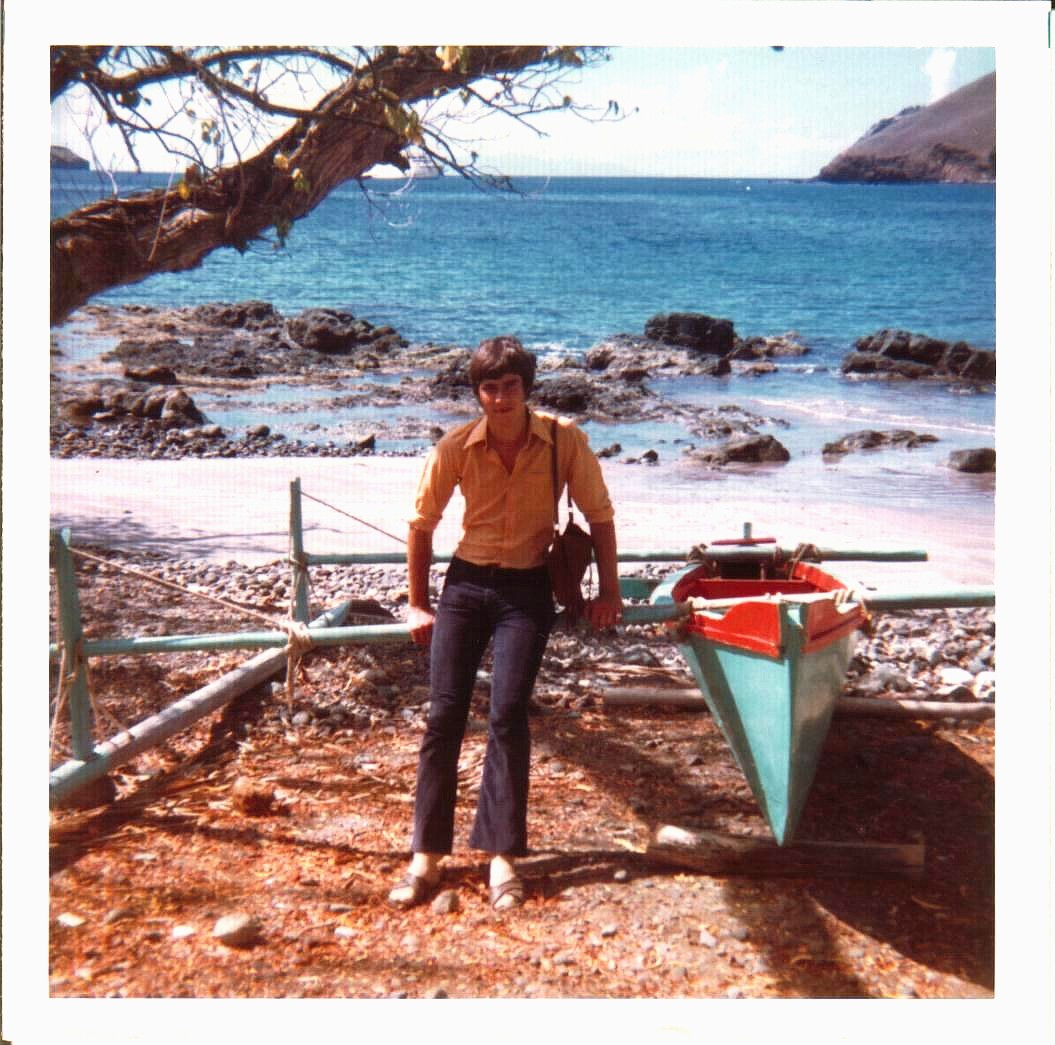 Hasse is resting on an outrigger canoe in Nuku Hiva on the Marquesas Islands, 1st of February 1972. In the background there is a glimpse of the Kungsholm at the horizon, just under the tree trunk.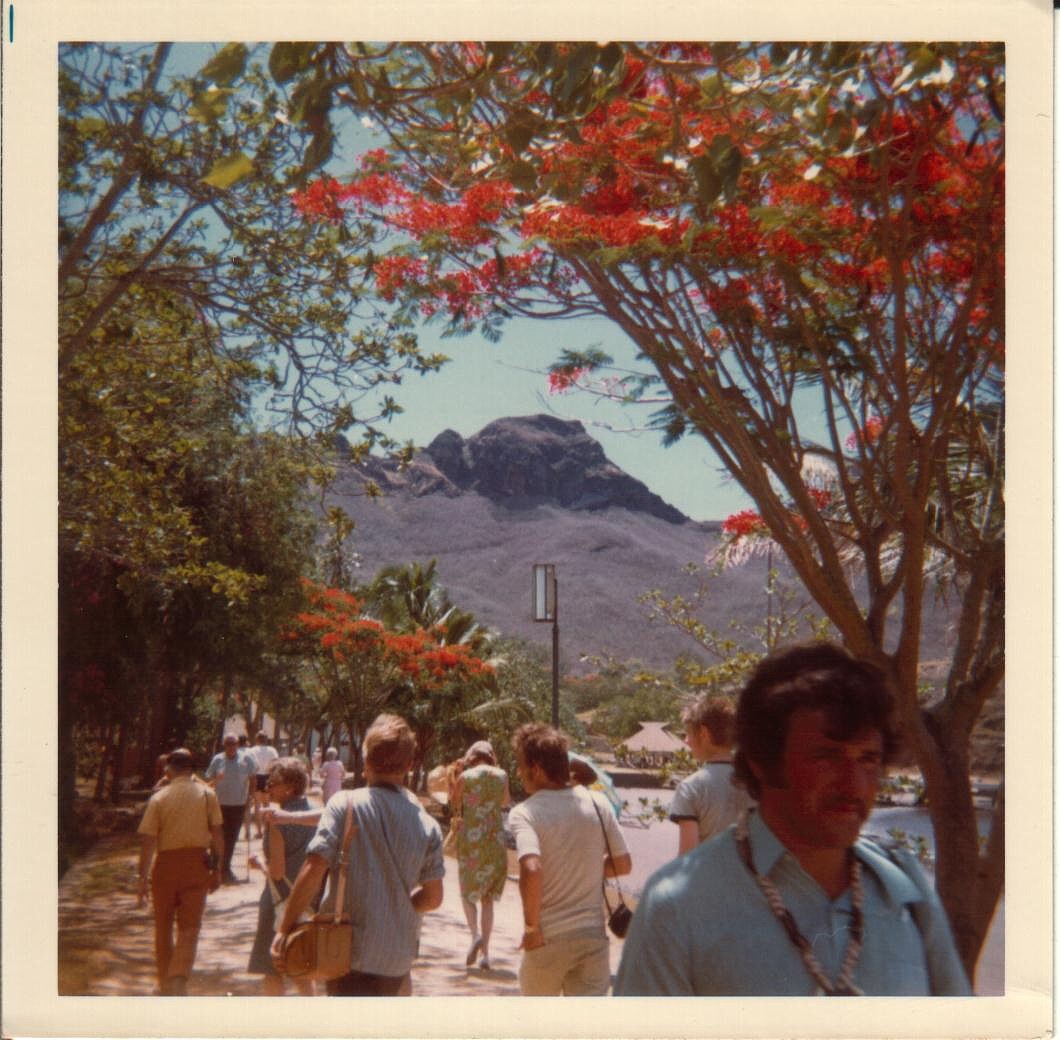 Crew members and passengers are walking to/from the tender boats in Nuku Hiva. A dining room waiter is in the foreground, and behind him Kalle 'Charlie' night baker is walking away with Tommy Stark on his right hand side.
Kungsholm on anchor at Opunohu Bay in Moorea 1972. A truly majestic view against the rocky green mountain silhouettes of the Society Islands. For Hasse this was the most enchanting destination of all the ports of call 1972-73.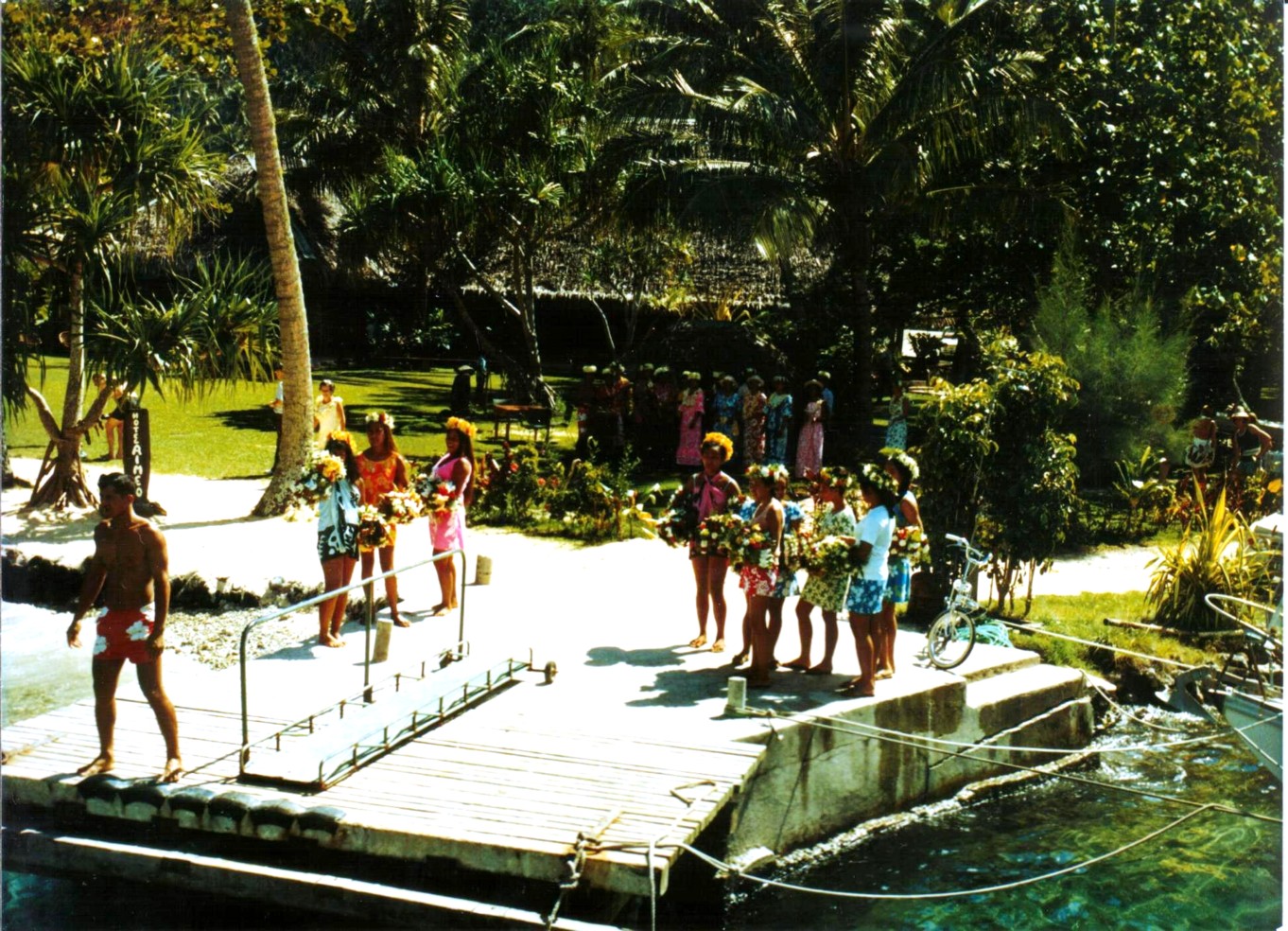 The tender jetty in Moorea 1972, with a welcome party of locals in colourful clothes.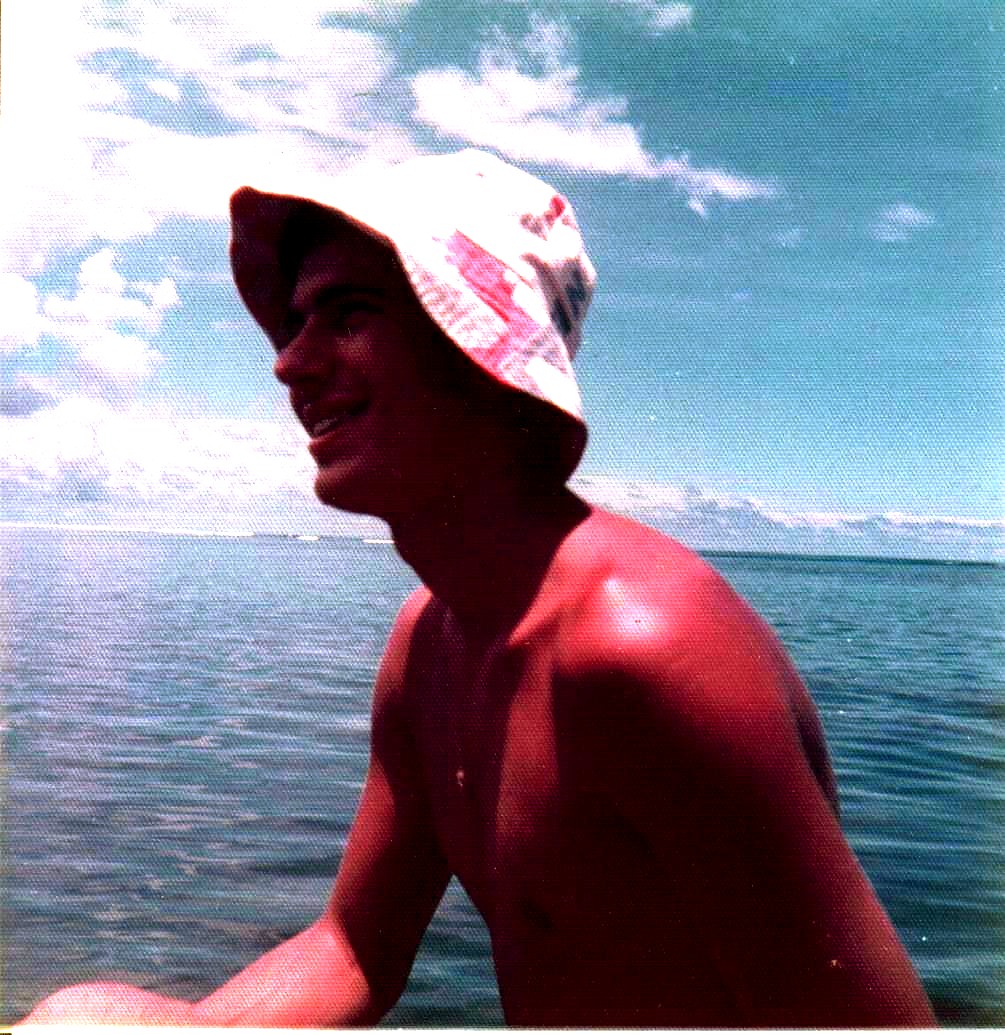 Hasse is off duty on the Polynesian island of Tahiti in February 1973, surrounded by coral reefs and the South Seas of the Pacific Ocean. With a happy smile of course!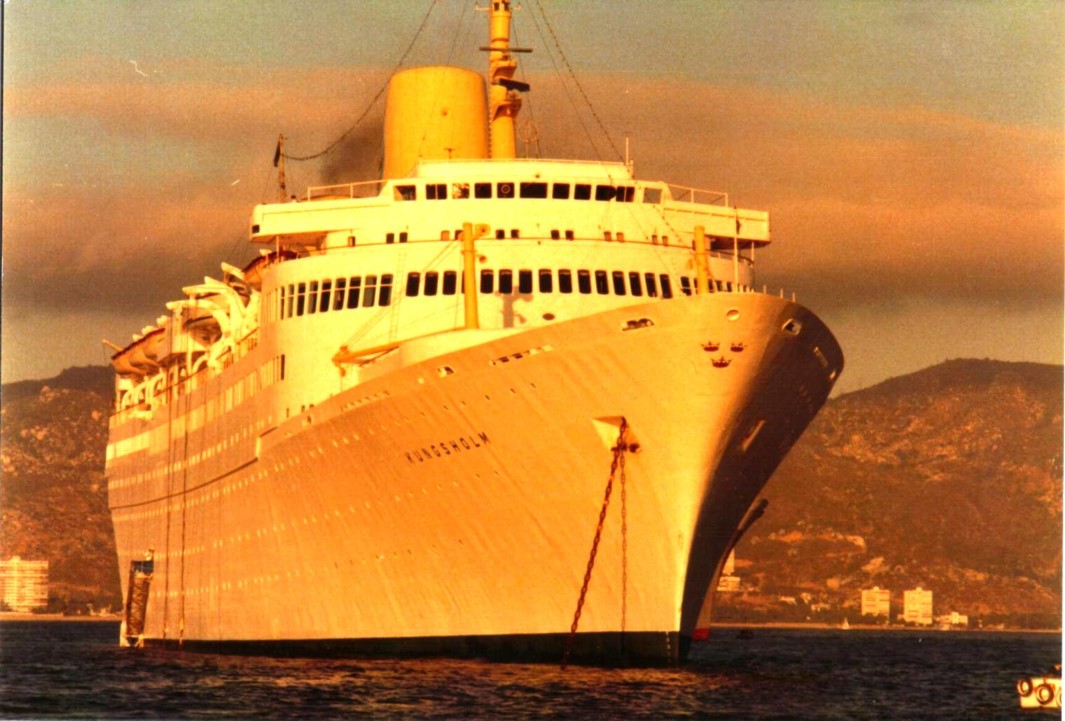 The Kungsholm on anchor at sunset in the bay of Acapulco 1972. Photo: Hasse Gustafsson.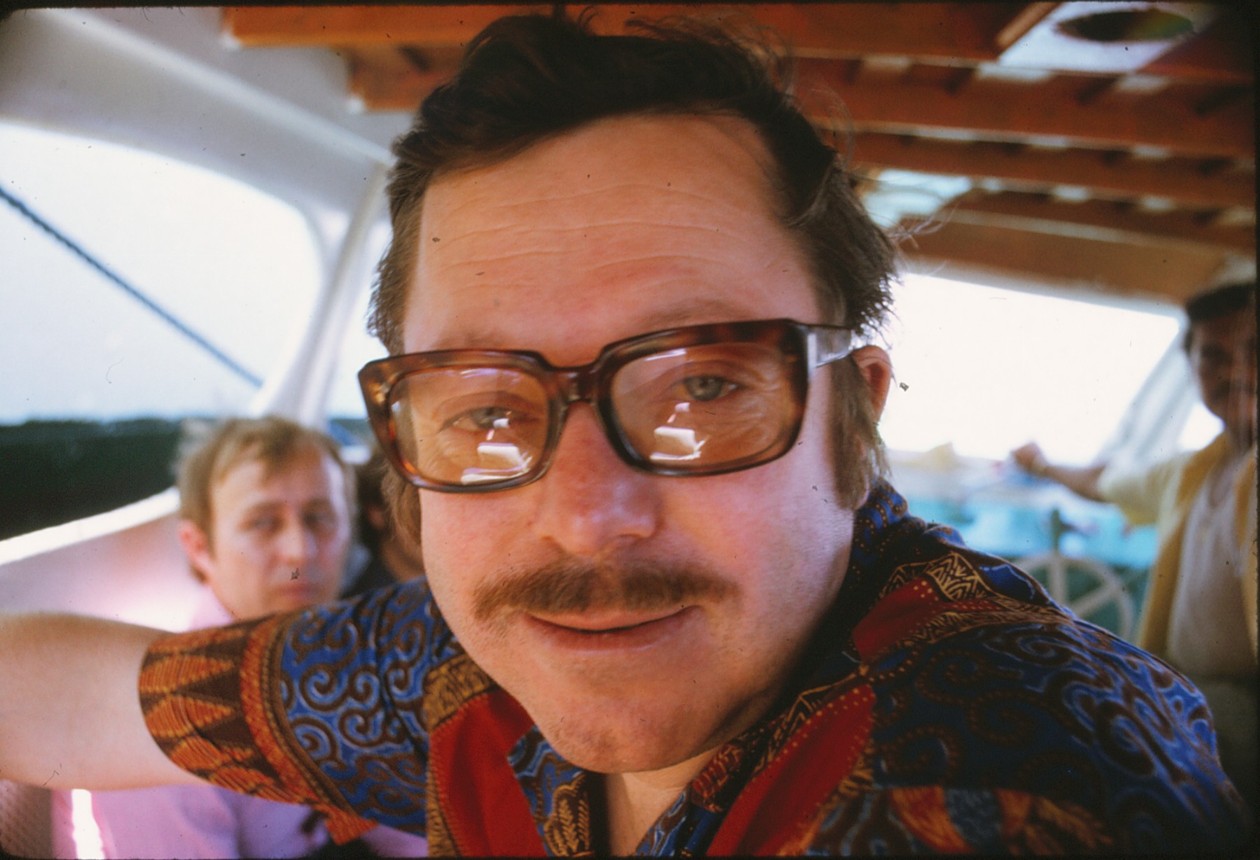 Pantry foreman Bengt 'Sidney' Ohlsson on the local tenderboat ready to go ashore for some hours of leave in Acapulco 1972. Sidney got his nickname after being left behind by the ship in that port some years earlier. Photo: Tommy Stark.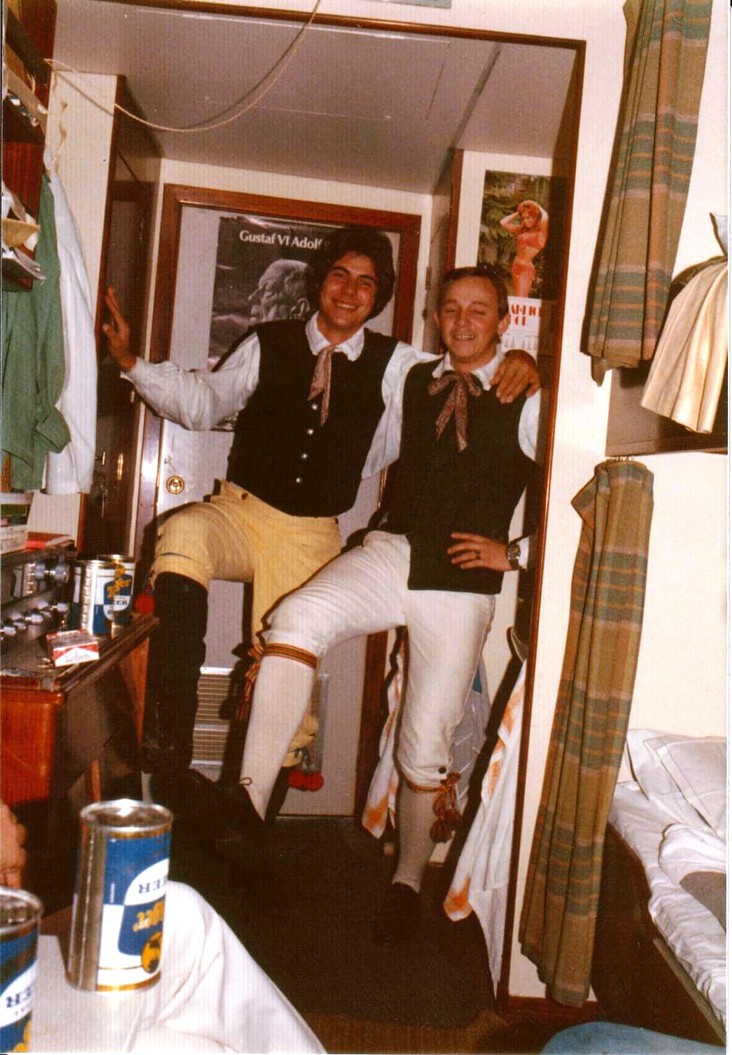 Two deck waiters dressed for serving at a cocktail party, Swedish folklore style, 1973. Hasse and Bengan Pemar (ex Bengt Persson) are rehearsing some folkdance moves in the cabin.
Japanese style cocktail party décor somewhere between Yokohama and Honolulu in March 1973. From the left: Paul Steiner, Hasse Gustafsson, Ingwar 'Snow White' Gemzell, Jerry Jakobsson, Per Uth. Notice the halo above Snow White's head – interpreted by himself as a sign from above that he should become a priest... And years later indeed he did!