These pictures have been contributed by Hans "Hasse" Gustafsson,
who started as a potato peeler in 1971 and advanced to
deck waiter and bar steward in 1973/75.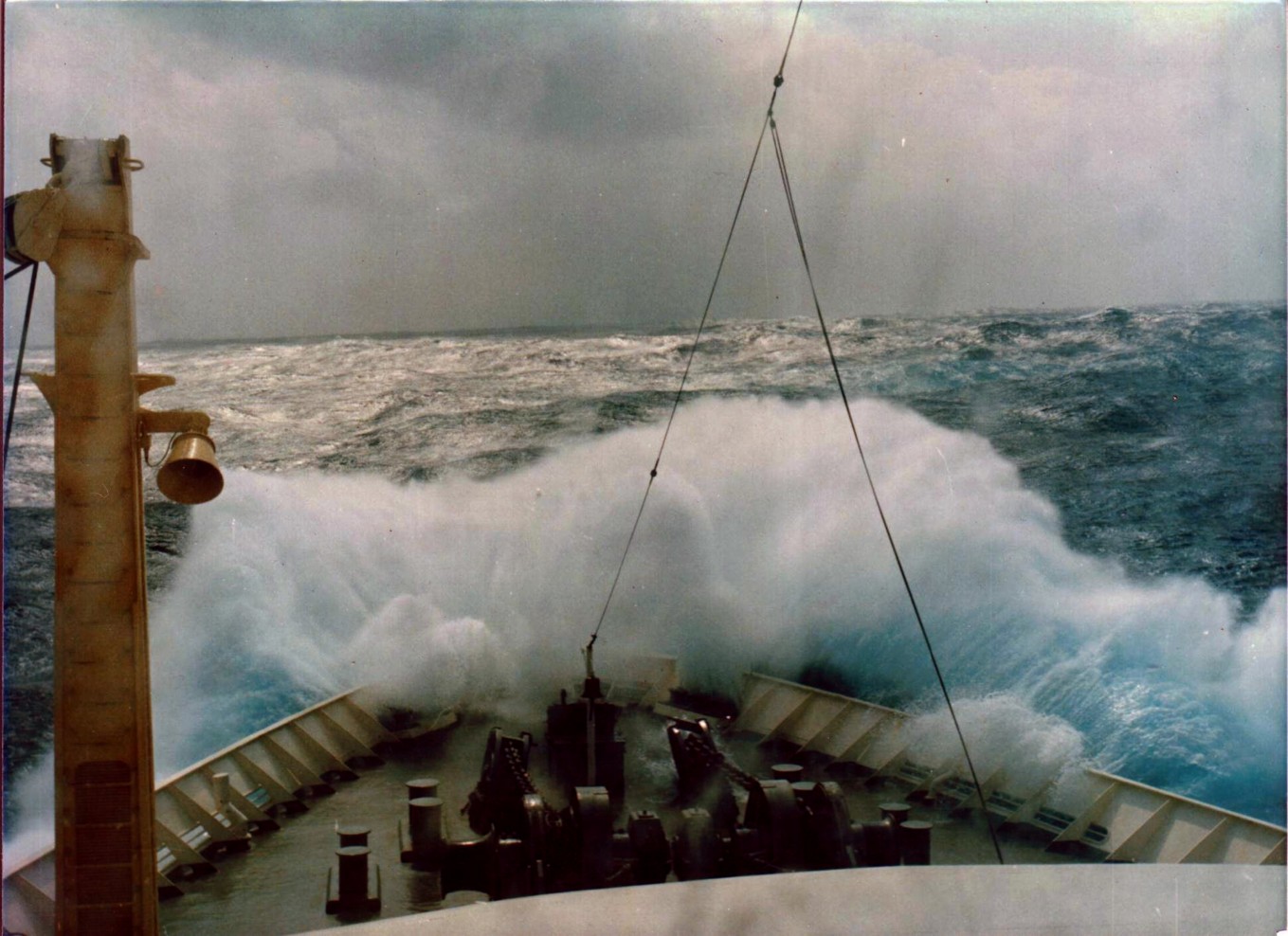 The Kungsholm ran into heavy weather on the North Atlantic in the autumn of 1972 en route to New York, struggling her way forward painstakingly slow against the high waves.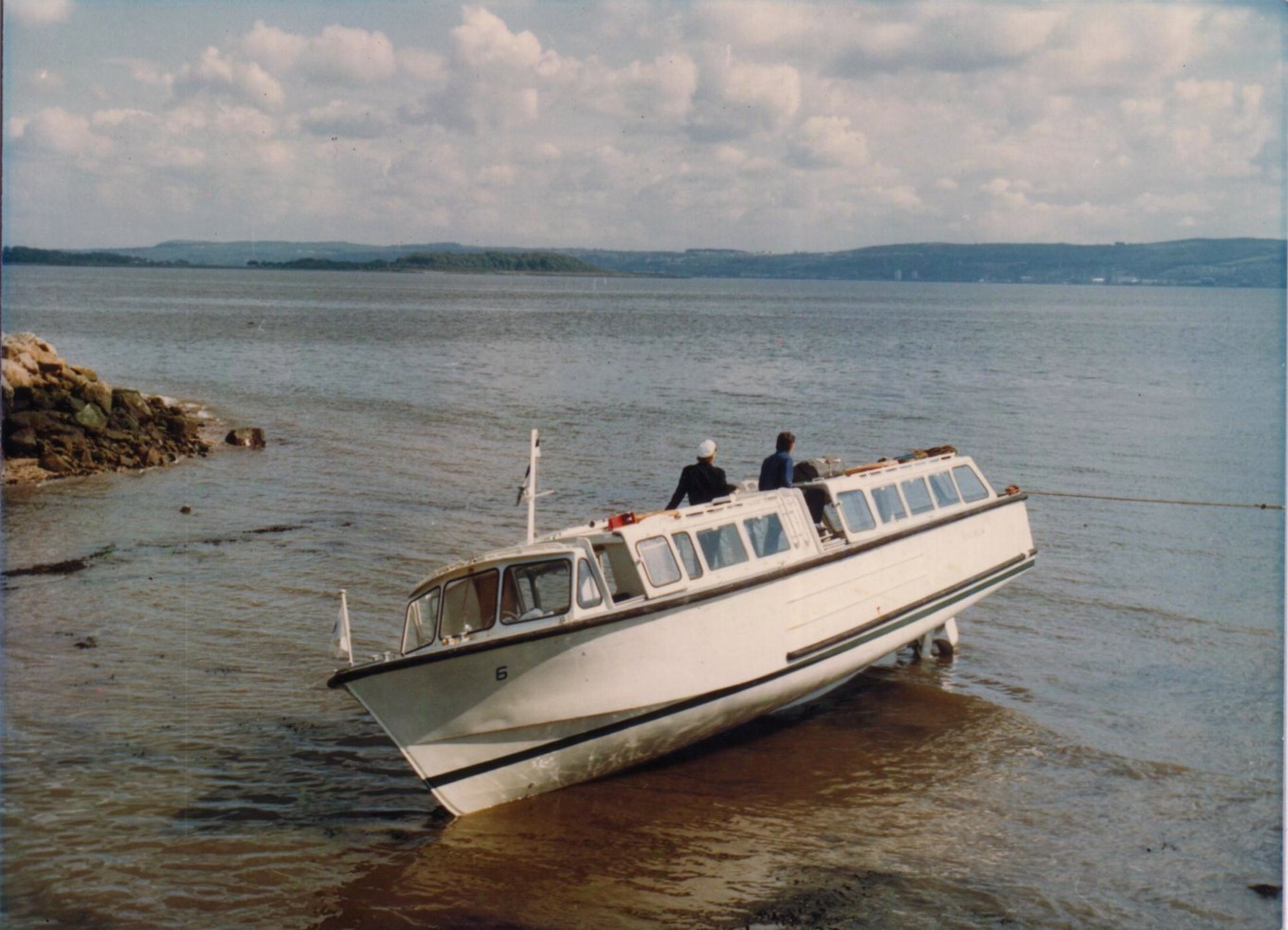 Tender mishap somewhere around the coast of the UK during the Spring Adventure Cruise 1973. Did the tide go out too quickly for the helmsman?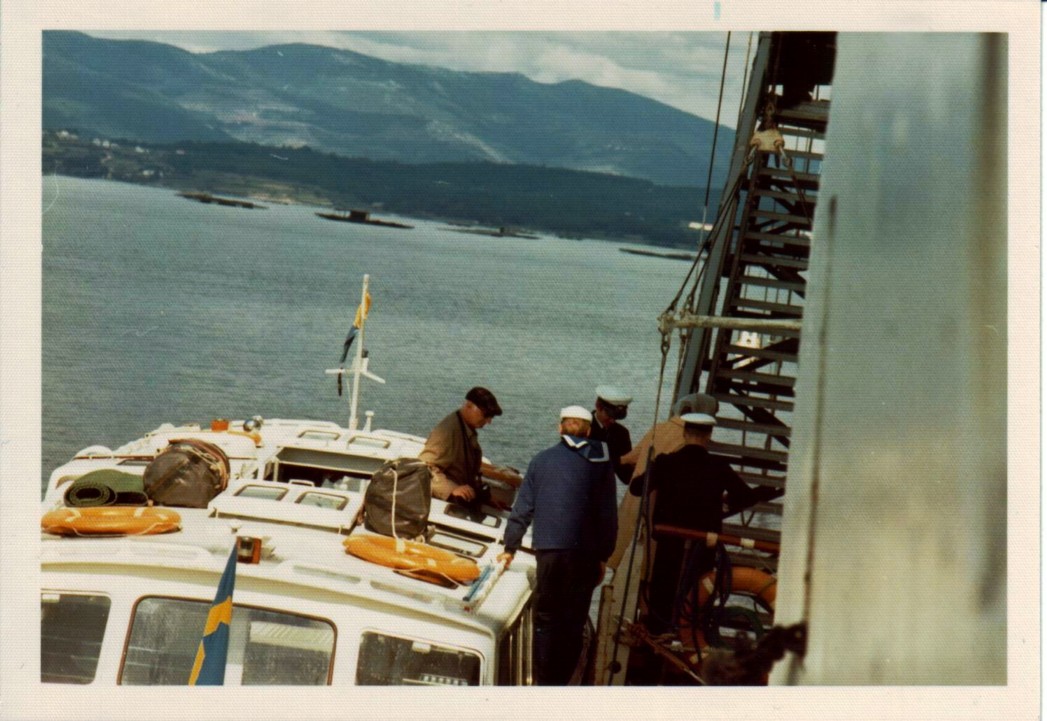 Tender disembarkation to the Kungsholm, 1973. In calm sea this was no problem, but in rough waves it could be tricky to get the passengers safely across to the ship's ladder. Deck waiters were never assigned to gangway watch at the bottom of the outside ladder, only inside the entrance of the ship.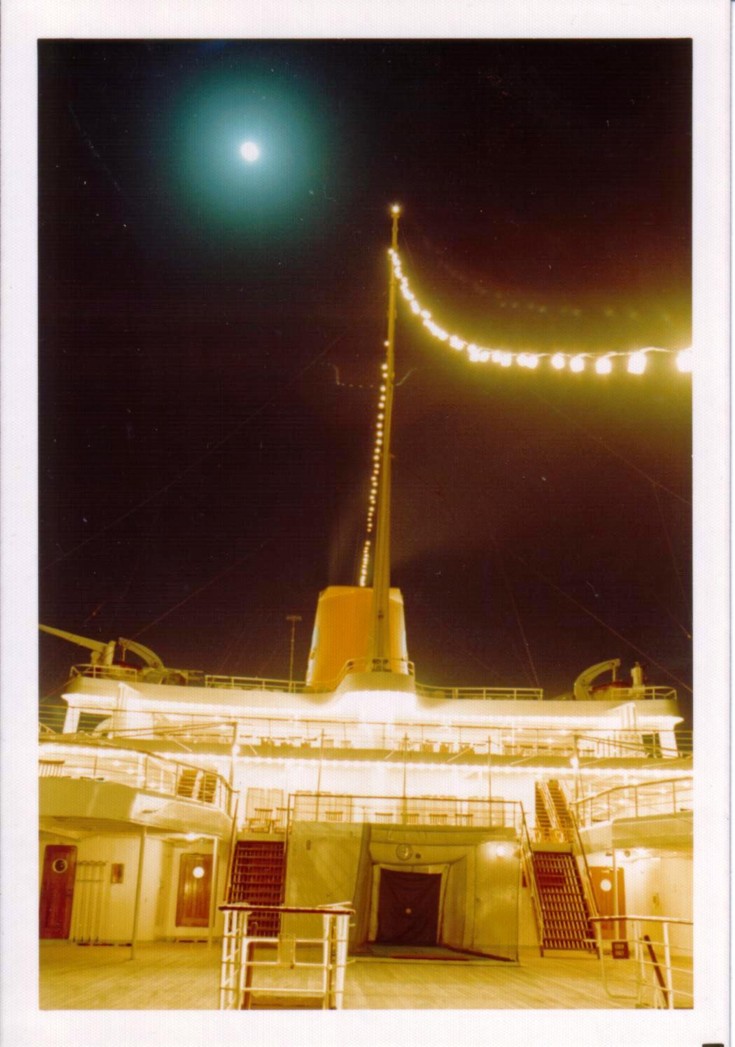 Night lighting aboard the aft section of the Kungsholm 1972/73, while cruising under a tropical moon somewhere in the Caribbean. It must have been quite an impressive sight from ashore or from a passing ship...! And a perfect night too for sleeping outside on the foredeck of the prow... Photo: Hasse Gustafsson.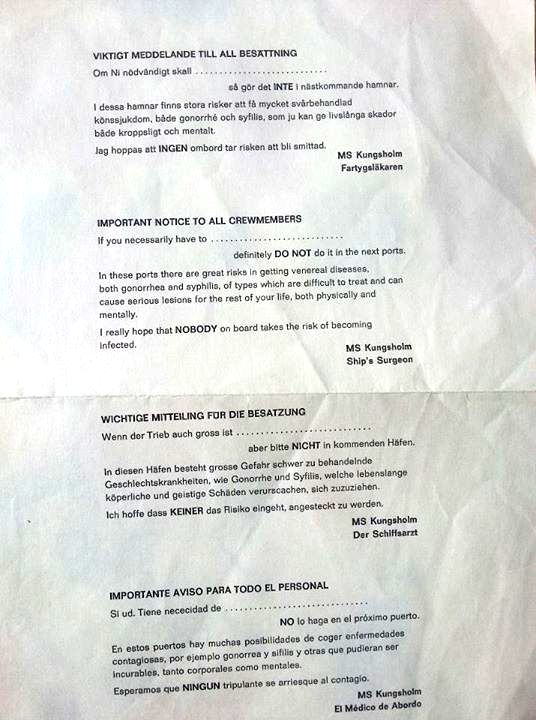 Important message! Before the arrival to ill reputed ports of certain cities the ship's doctor posted a notice of warning in various languages to all crew members: If you have to ... just don't do it here!!!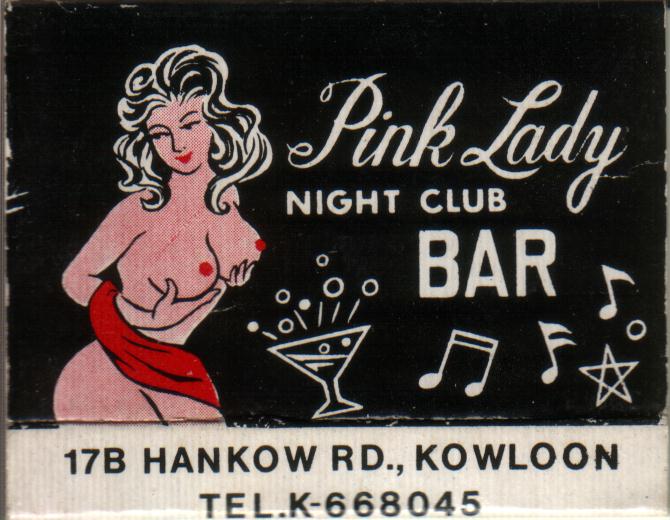 Temptations for sailors were abounding in many ports. This is a matchbox cover from a night club in Hong Kong.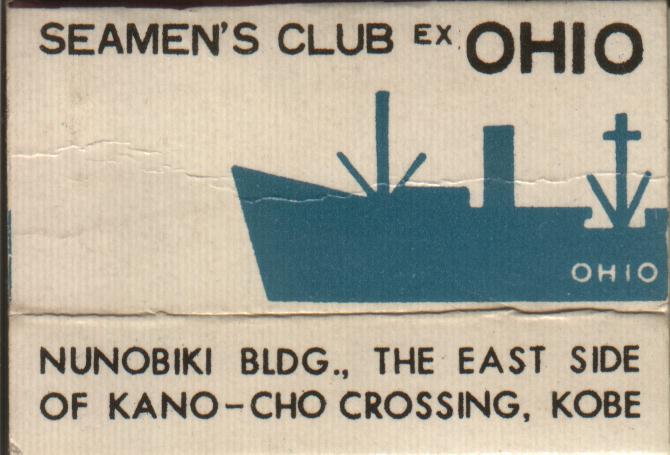 And another matchbox cover. This one is from a seamen's club in Kobe, Japan.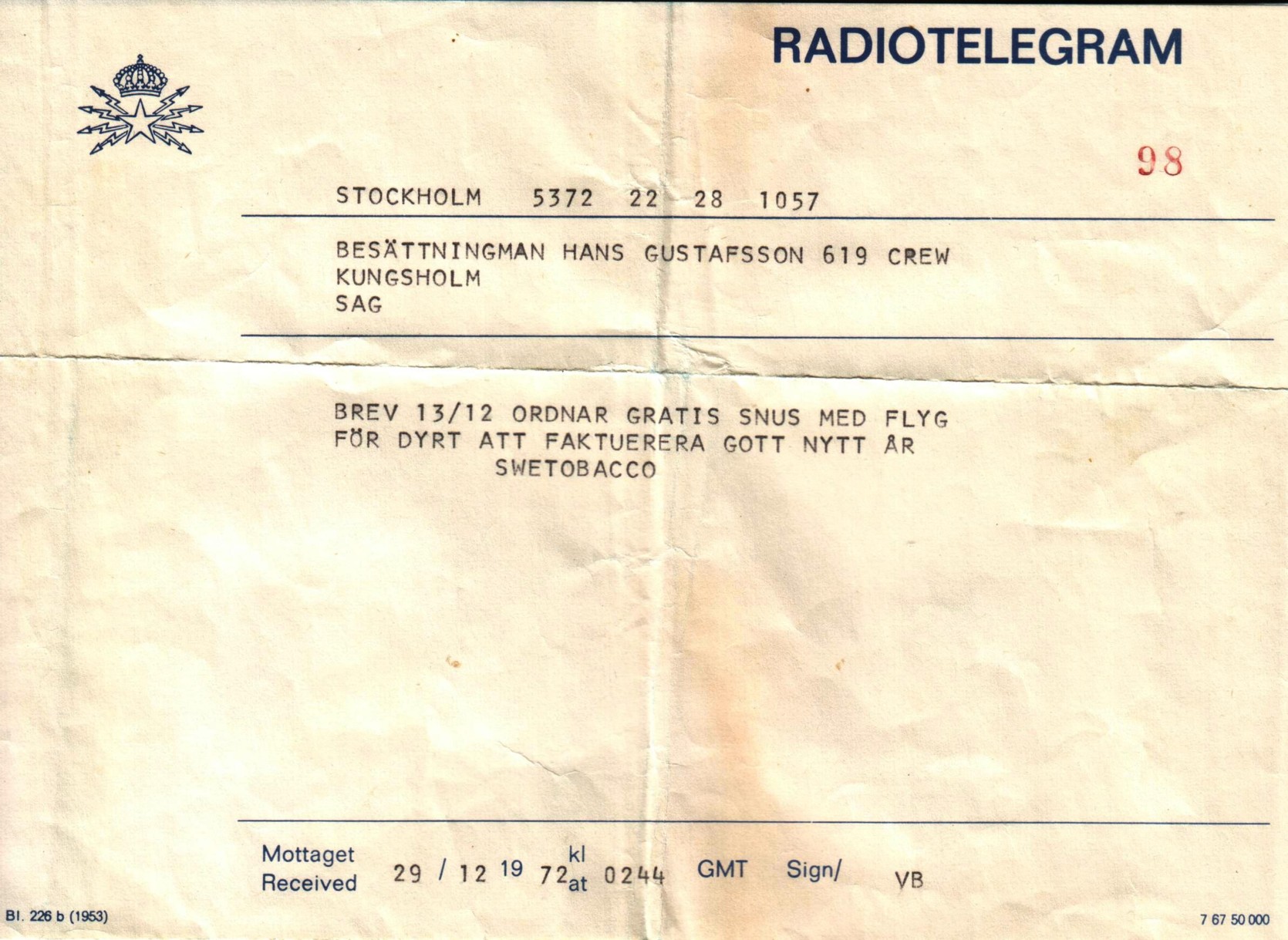 Radio telegram from the Swedish Tobacco Company announcing the forthcoming arrival of a much waited-for gift package of Swedish snuff tobacco, destined for the habitual snuffers on Verandah deck in December 1972.
A very generous gift from the tobacco company: about 150 free cans of Swedish snuff tobacco, here on display for the camera in Hasse's cabin before distribution to his shipmates and co-snuffers onboard.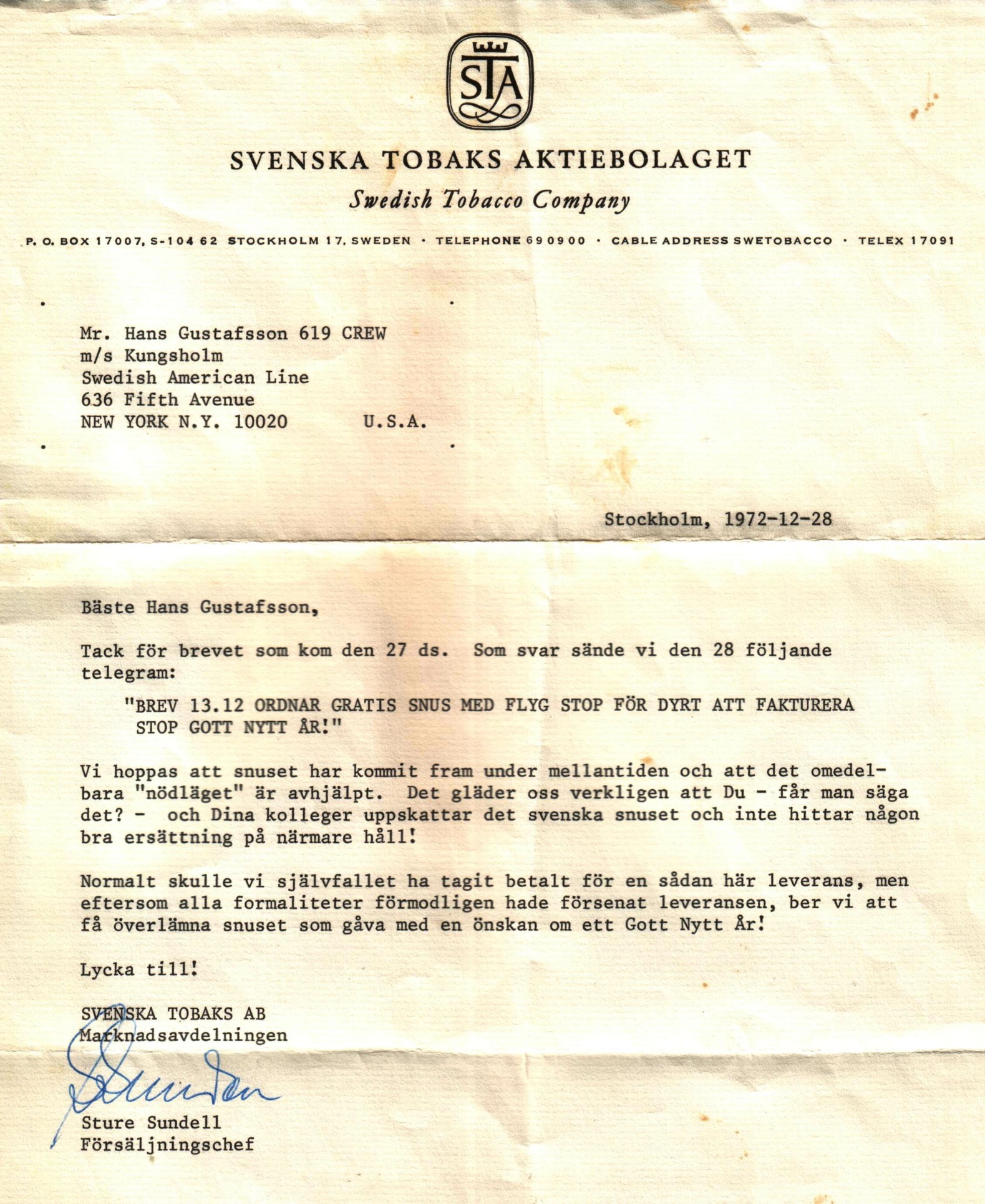 The kind accompanying letter from the Swedish Tobacco Company, hoping that the "state of emergency" will now be over for snuff users onboard the Kungsholm.