These pictures are contributed by Bengt Löfgren.
The slides were used for teaching geography, commerce and shipping in Swedish schools during the 1950's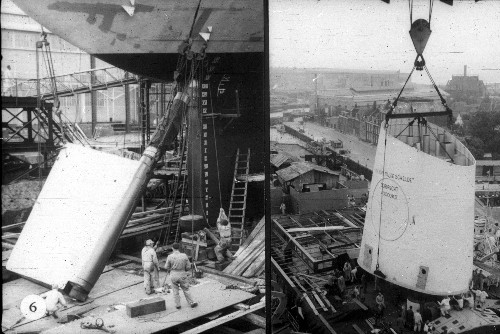 The Rudder and Funnel
The dimensions of the different parts of the 183 meter long vessel are huge. On the left photo we can see how the heavy rudder is mounted. On the right photo the aft funnel, the size of a house, is placed into position. (The funnels were added after the launch.)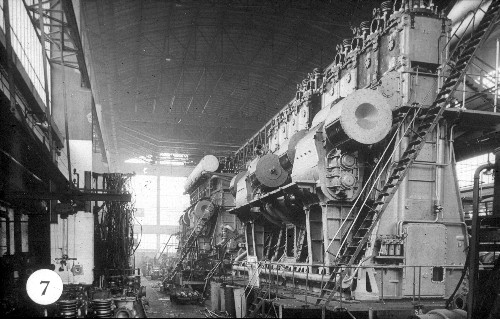 The Propulsion Engines
Two three-story high 17,500 horse power engines, will give the ship a speed of 19 knots. They will need 54 tons of fuel per day. The engines were built at Burmeister & Wain in Copenhagen.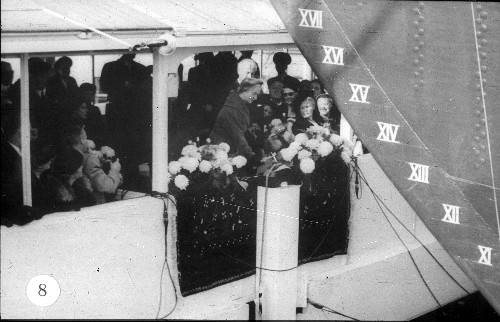 Kungsholm shall be thy name..
"Kungsholm shall be thy name - may you honor Holland, the land where you were built, and may you fly the flag of Sweden with pride." Princess Sibylla of Sweden christened the Kungsholm on October 18, 1952.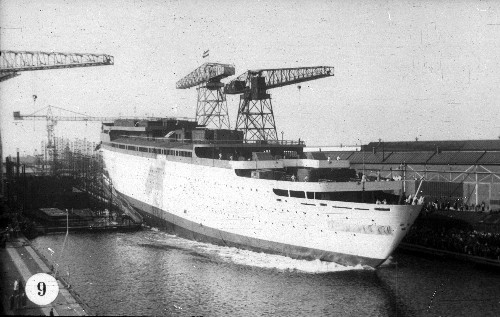 The Ship is Launched
The launch took place 20 months after the keel was laid.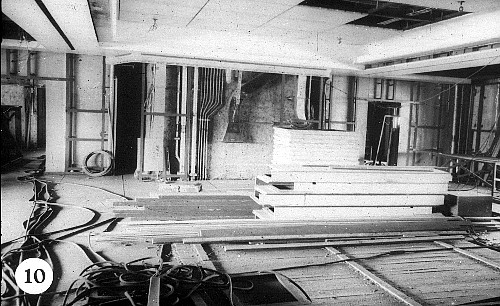 The Interior
The work continues at the fitting dock. The engines and the funnels are are mounted, and the interior is built. Thousands and thousands of pieces have to be fit together before a ship like the Kungsholm is complete. The photo shows the Forward Lounge, in the decorating stage.