Chief Steward C-G Quant
Page 2
C-G Quant served on SAL ships from the end of WWII until 1974.
Many thanks to C-G Quant's son Göran Quant for sharing these photos.
Please email us if you can identify persons whose names aren't noted below the pictures. If you recognize yourself or a relative, and in any way are offended by the picture being published, please send an email and the picture will be removed.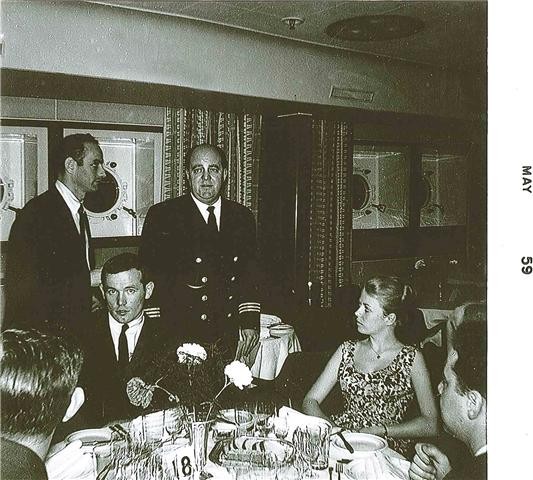 C-G Quant and Ingemar Johansson (seated), a month before
the heavyweight championship fight in 1959. Q-200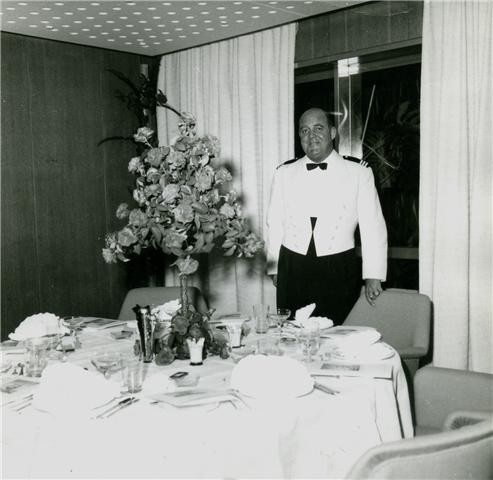 Chief Steward C-G Quant on the Kungsholm.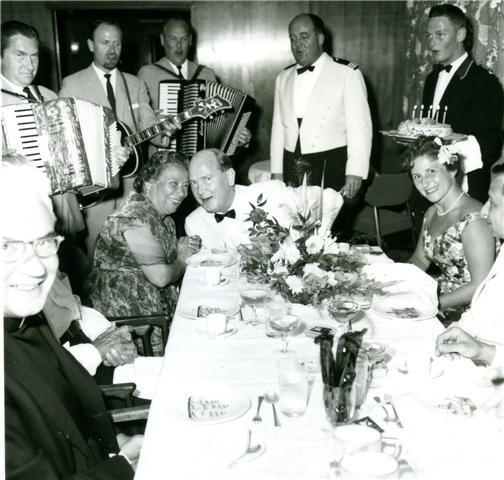 Birthday celebration on the Kungsholm. Q-210.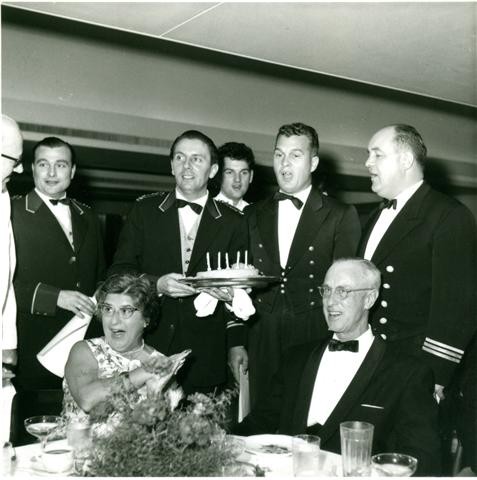 "Happy Birthday" on board the Kungsholm. Q-220.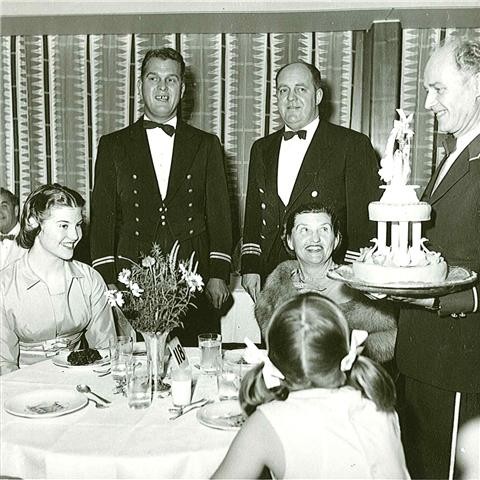 Birthday celebration on the Kungsholm. Q230.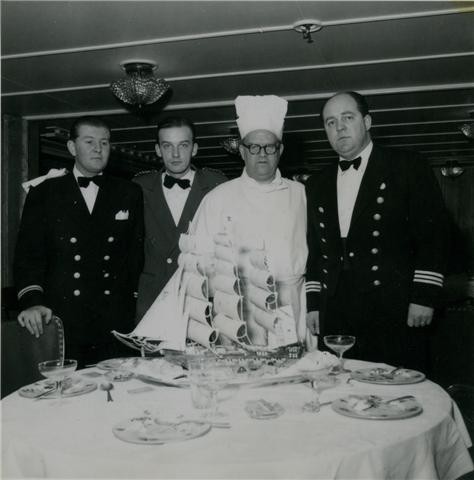 The Chef de Cuisine, Chief Steward Quant,
and stewards on the Kungsholm. Q240.